2017 Election for State Officers
Cast your Vote!
The voting deadline has passed.

Nominations
Deadline for Nominations for State Offices was March 15, 2017
Executive Officer Self-Nomination and Standardized Vita Form
Responsibilities of  State Officers
2017 Region Elections Online
Nominations
Elections are held for odd numbered regions in odd numbered years, and even numbered regions in even numbered years. If a position is vacant between elections, a candidate may be appointed by the Association President to fill out the term of that office.
Description of Region Positions

Self-Nomination Form (online form)
Questions? Contact the NYSATA Elections Chair at [email protected].
Vote in Your Region Election
Please vote for officers ONLY IN YOUR OWN REGION. Information about each candidate appears on the ballot.

Not sure of your region? Click Here for a list of regions by county.

Region 8 Special Election 2017
Vote NOW! Ballot open until midnight September 10.
State Level Election 2017
Congratulations to the newly elected Vice President and Secretary!

Both Vice President and Secretary positions are a two-year term of office, beginning July 1, 2017.


Vice President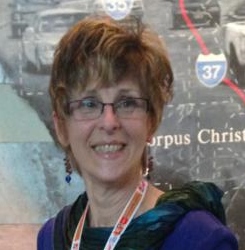 DONNALYN SHUSTER, Candidate for Vice President
My vision for NYSATA and the Office of Vice President embodies clearly my personal mantra "Creative Energy At Work." The passion I brought to my classroom for the past 35 years of excitement, the joy of learning, hard work and dedication to serving the needs of my students and outside of the classroom working with my fellow art educators and advocating for the value of visual arts education will be the hallmark of my goals.

There is no doubt that we still are teaching in difficult and turbulent times where our visual arts programs often are questioned and dismissed as not important. Teachers are overloaded with increasing responsibilities and underfunded for their programs. Working from dawn to dusk, problem solving, multi tasking, wearing more and more hats, dealing with exhausting schedules and class loads, shrinking budgets, new standards and weathering the current political landscape leaves our colleagues looking for answers and solutions.

We are posed to enter the next realm of education, with Common Core reforms,  changing evaluation scenarios, influx of STEAM education and rapidly evolving technology. How do we unlock future potential? Where can we find answers, advice and mentors?

The answer is NYSATA and our wealth of talented and passionate members. Thanks to the work done over the last few years, we are growing and adapting to the ever changing climate of education. But, to sustain this momentum we need to engage more of our art educators and promote the value of membership. We need to increase our advocacy position at the local and state level, and empower or teachers with the tools they need to promote and sustain programs. We need to continue building on the strength of our annual conference as the premier professional development opportunity for art educators and engage our cultural institutions as liaisons supporting all areas of instruction. Our Regions form the foundation for our growth, and building strong leadership at the ground level remains a key  focus area.

Creating opportunities where non existed, championing for initiatives, building learning opportunities for not only students, but educators and the community at large while advancing support for the value of strong art programs requires a greater team. Our talented and devoted NYSATA members are the catalyst for this kind of positive growth. As we approach our 70th anniversary, I would be deeply honored to serve at the pleasure of our members as Vice-President.
CLICK HERE
to see a summary of Donnalyn Shuster's credentials.
Secretary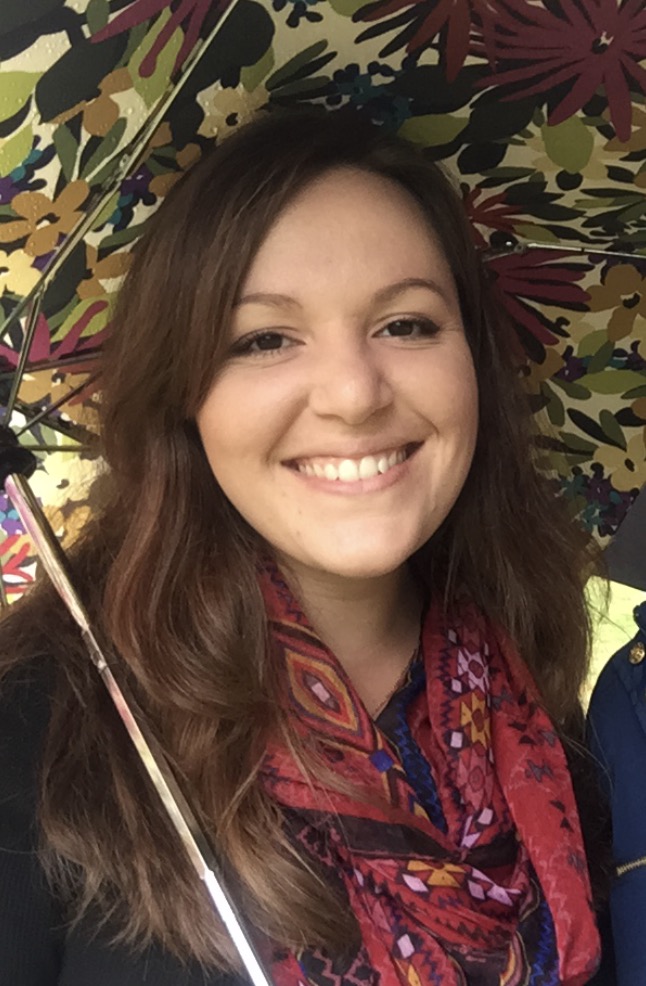 ANASTASIA ARRIAGA: Candidate for Secretary
As a dedicated member of NYSATA I am privileged to have the opportunity to run for the executive officer position of Secretary for 2017. I currently serve as one of the Workshop Coordinators of the annual conference and have for the past two years. You have probably seen me with a bubble on my head! I take profound pride in that position and greatly enjoy organizing the schedule, communicating with presenters, and planning for successful conferences.
When I saw that the position of Secretary was available I felt that it would be another way for me to further support NYSATA, an organization that has contributed so much to my career. Being only four years into the field of art education NYSATA has been my constant support system and has furthered my growth as a teacher learner. NYSATA has also taught me the importance of advocating for art education and the power of gathering together to do that.
Over the past year I have tried to familiarize myself as much as possible with the inner workings of the Board of Trustee meetings by being an active member of the Conference Committee. Planning for the annual conference with the committee has exposed me to collaborating more with executive officers, BOT members, region representatives, and hotel personnel.
I feel strongly that the responsibilities that I have as a Workshop Coordinator would transfer seamlessly to that of the responsibilities of the Secretary. If I were to be voted into the position of Secretary, it would be my honor to uphold the role with respect and dignity. Thank you for your consideration.
CLICK HERE
to see a summary of Anastasia Arriaga's credentials.