Workshops
Present a workshop
Workshop proposal is closed. The deadline for submissions was April 15, 2019.
Questions about workshops?
Please contact Workshop Coordinators Anastasia Arriaga and Amanda Measer at [email protected]
Trouble logging in or need other help? Please see our CONTACT US page.
Registration
ONLINE REGISTRATION WILL OPEN BY EARLY SEPTEMBER
School Purchase Orders: You must register. If your school is paying with a PO you should REGISTER FIRST and choose the BILL ME option for payment. Send the printable registration confirmation to your school business office to include with the PO. Mail or bring your PO with you to the conference.
Payment and Cancellation Policy
Membership
Members receive a reduced rate on conference registration.
Join or Renew Membership NOW!

Click Here for membership rates.
Rates
Registration includes daily continental breakfast.
Early Bird deadline November 1.
Member Registration: $179 (Early Bird $149)
Student/Retired/Unemployed Member Registration: $140 (Early Bird $110)
Non-Member Registration: $255 (Early Bird $225)
Full Meal Package (Save $10) $188
Friday Lunch $25
Friday Buffet Dinner $50
Saturday Lunch $25
Saturday Plated Dinner $60
(includes reception with hors d'oeuvres)
Sunday Brunch $38
All meal pricing includes a 22% gratuity charge mandated by the hotel.
Hotel Information
Deadline for Early Bird Registration and Conference Room Rate is November 1

Doubletree Hotel by Hilton
225 Water Street, Binghamton, NY

Conference Hotel Rate:
$129 (Rates guaranteed prior to 11/1 ONLY).

You must contact the hotel directly to reserve your room.

(request the group rate for New York State Art Teachers Association--use the full name of the Association, do not abbreviate to NYSATA)

Conference dates are November 16-18, 2018.
The hotel will NOT assign roommates.
The hotel will accept Purchase Orders as payment for lodging. You must provide your own tax exempt form.
CTLE Credit
NYSATA is an approved CTLE sponsor. Attendees will be provided with a tracking sheet to document their CTLE hours.
CTLE certification can be obtained after the conference by inputting the CTLE tracking information in our CTLE Certification Form
See the 2019 Conference CTLE Credit Page for more information.
Please check with your district for any prior approval necessary.
Commercial & College Exhibitors
Our Commercial Exhibitors/College Showcase features over 40 exhibitors. We welcome commercial, college, and non-profit exhibitors whose products and services are targeted to art educators. For maximum exposure, be sure to check out our Sponsorship Opportunities. Exhibitors are encouraged to conduct workshops to increase their contact with conference attendees.
Reserve Exhibitor Space NOW! Register for a  booth or table
2019 Exhibitors Prospectus
2019 Sponsorship Prospectus
Give your business or organization maximum exposure with exclusive sponsorship opportunities!
NEW THIS YEAR! 2018 Whova Conference App Banner Ads
Top 10 Reasons to Participate as an Exhibitor at the NYSATA Annual Conference
2019 Conference Workshop Proposal
Propose a Workshop NOW!
Proposal deadline April 15, 2019
Questions about workshops? Please contact Workshop Coordinators Anastasia Arriaga and Amanda Measer at [email protected]
Before you Arrive
Get our official event app
For Blackberry or Windows Phone,
Click here

Powered by
Whova

COMING SOON Important Information Before You Arrive
Support Letter
Make a case for your attendance with a letter that highlights the value of this professional development opportunity
Click here 
for complete conference information and schedule from the 2018 Conference Edition of the NYSATA News.
A Conversation with the Conference Coordinators
Conference Admin
Preconference Admin
2019 Conference
SAVE THE DATE!
Join us for the NYSATA 71st Annual Conference, November 22-24, 2019 at the DoubleTree by Hilton, 225 Water Street, Binghamton, NY. This two-and-a half day conference is packed with over 100 workshops, a commercial and college exhibitor showcase, as well as Keynote addresses by renown artists and educators.
Conference Workshops
Workshops are plentiful and include hands on workshops, product demonstrations, lecture workshops, and round-table discussions on a variety of current interest topics. Approximately 100 workshops are available at no additional cost to participants. Paid workshops are also available. Participants may register for paid workshops along with regular conference registration, online, or on-site if spaces are still available. 
Click here for details and paid workshop info

Keynote Speakers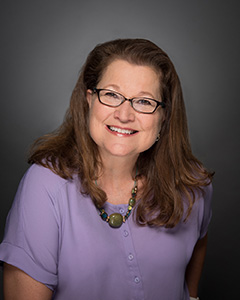 Dr. Donalyn Heise has been an art educator for 30+ years in K-12 public and private schools, several universities, and community settings. Her research focuses on art and resilience, art teacher preparation and community art collaborations. She served as Director for the Center for Innovation in Art Education, Director of Education for the Paul R Williams Project, President of the Tennessee Art Education Association, President of the Nebraska Art Teachers Association, Founding board member of the Nebraska Alliance for Art, Education Advisory Committee of the Dixon Gallery and Gardens, and Founder/Co-Director of Teacher Effectiveness for Art Learning (TEAL). As Art and Technology Coordinator for ConferNet, she coordinated one of the nation's first virtual art-based academic K-16 conferences funded by the United States Department of Education. Awards and accomplishments include the 2013 Tennessee Special Needs Art Educator of the Year award, 2010 Tennessee Art Educator of the Year, the 2010 NAEA Southeastern Region Higher Ed award, the 2009 NAEA VSA CEC Beverly Levett Gerber Special Needs Lifetime Achievement Award, 2007 Tennessee Higher Ed Art Educator of the Year and the Nebraska Art Teachers Association Supervisor/Administrator of the Year Award, 1997. Selected Publications include Preparing Competent Art Teachers for Urban Schools; Anticipatory Sets for Art Instruction; Steeling and Resilience in Art Education; Fostering Resilience Through Art; a book co-edited with Hunter and Johns, Art for Children Experiencing Psychological Trauma: A Guide for Art Educators and School-Based Professionals; and upcoming book, co-authored with Johns and Hunter, Students Experiencing Anxiety: Creative Connections and Practical Strategies for School-Based Professionals.
Joel Bergner (aka Joel Artista) is an artist, educator and organizer of community-based public art initiatives with vulnerable communities around the world. He is the Co-Founder and Co-Executive Director of the organization Artolution (artolution.org).
Joel works in acrylic and aerosol, creating elaborate public murals that explore social topics and reflect a wide array of artistic influences, adorning walls from New York to the Syrian refugee camps of Jordan; London to the favelas of Brazil. He specializes in community projects in which local youth who have experienced trauma, conflict and displacement participate in the design and creation of their own murals that tell their unique stories to the world. These projects have taken him to 26 countries across Latin America, Africa, the Middle East, Europe, North America and the Asia Pacific region, along the way developing his unique approach to public art in partnership with dozens of institutions, community groups and local artists. Joel has a background as a youth counselor and received his BA in Sociology from the University of Illinois at Chicago (UIC).
Joel's work addresses critical global issues, including the Syrian refugee crisis, mass incarceration in the US, the Israeli-Palestinian conflict and the plight of street youth, gaining attention from international media outlets like CNN, Al Jazeera and Reuters. He has also worked with brands such as Amazon Studios, Microsoft and Radisson Hotels.
Joel has a passion for connecting and sharing with people through collaborative art-making, and is currently focused on training local artists in some of the world's most traumatized environments to lead their own sustainable art programs through Artolution. Joel's community and personal work can be seen at joelartista.com.
Member Exhibit!
NYSATA invites its members to participate in the 2019 Member's Exhibit. Once again, we will hold a 10x10 format exhibit. This work will be sold to benefit the NYSATA Scholarship Fund. CLICK HERE for details.
Student Art Exhibit
This exhibit is free, but it is necessary to preregister to reserve a space. All preregistration will take place ONLINE ONLY through the NYSATA website. Preregistration for this exhibit is by individual teacher, not by school or district. Participating teachers must be NYSATA members.
Presentation of Awards and Honors
Friday Dinner: Special Citation Award-Business, Student Scholarship Winners
Saturday Dinner: Outstanding Service Award(s), NYS Art Educator of the Year
Sunday Brunch: Regional Art Educator of the Year Awards
Go to Awards and Honors Page to see Award Winners 
Go to Student Scholarships Page to see Scholarship Winners
Artisans Market
NYSATA members can take advantage of this unique opportunity to show and sell your art and crafts at the Artisans Market from 8:30-10:30 PM on Friday, November 22 (During the After Dark Art Party). Reserve your table now, space is limited. Table space fee is $25. Artisans are responsible for set up, collecting all sales money and taxes, an dismantling tables. CLICK HERE for details.
Region Basket Raffle
Help support the Student Scholarship Fund. Each year Regions donate gift baskets to be raffled off during the conference. Attendees can purchase tickets at the conference for ta chance to win one of these wonderful baskets. Proceeds from this raffle go to the NYSATA Scholarship fund.
NYSATA thanks Blick
our 2019 Platinum Conference Sponsor