Links
Important Dates
General Meetings (all 4:45-6 pm)
Monday, February 11 at Autumn Lane Elementary, Greece CSD
Thursday, April 11 at Roth Jr. HS, Rush-Henrietta CSD
Tuesday, June 11 at South Side (location TBD. If you teach in this area let us know if you would be willing to host.)
Upcoming Events:
Encaustics Workshop with Kathryn Bevier
Saturday, January 26, 9 am-12 pm or
Tuesday, January 29, 5-8 pm

Portfolio Project - DATE CHANGE!!
May 3rd  from 5-7pm at Nazareth College
Region 2 Student Art Show
May 17-June 1 at Roberts Wesleyan College
Click Here to Register for Student Art Show 
Resources
Young Student Enrichment Application 
Meeting Minutes 
Google Folder - Click to see minutes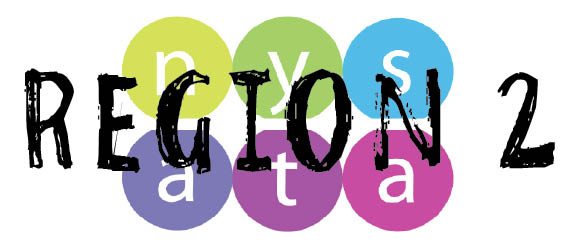 Region 2 Area: Finger Lakes
Counties of Allegany, Livingston, Monroe, Ontario, Wayne, Seneca, Steuben, and Yates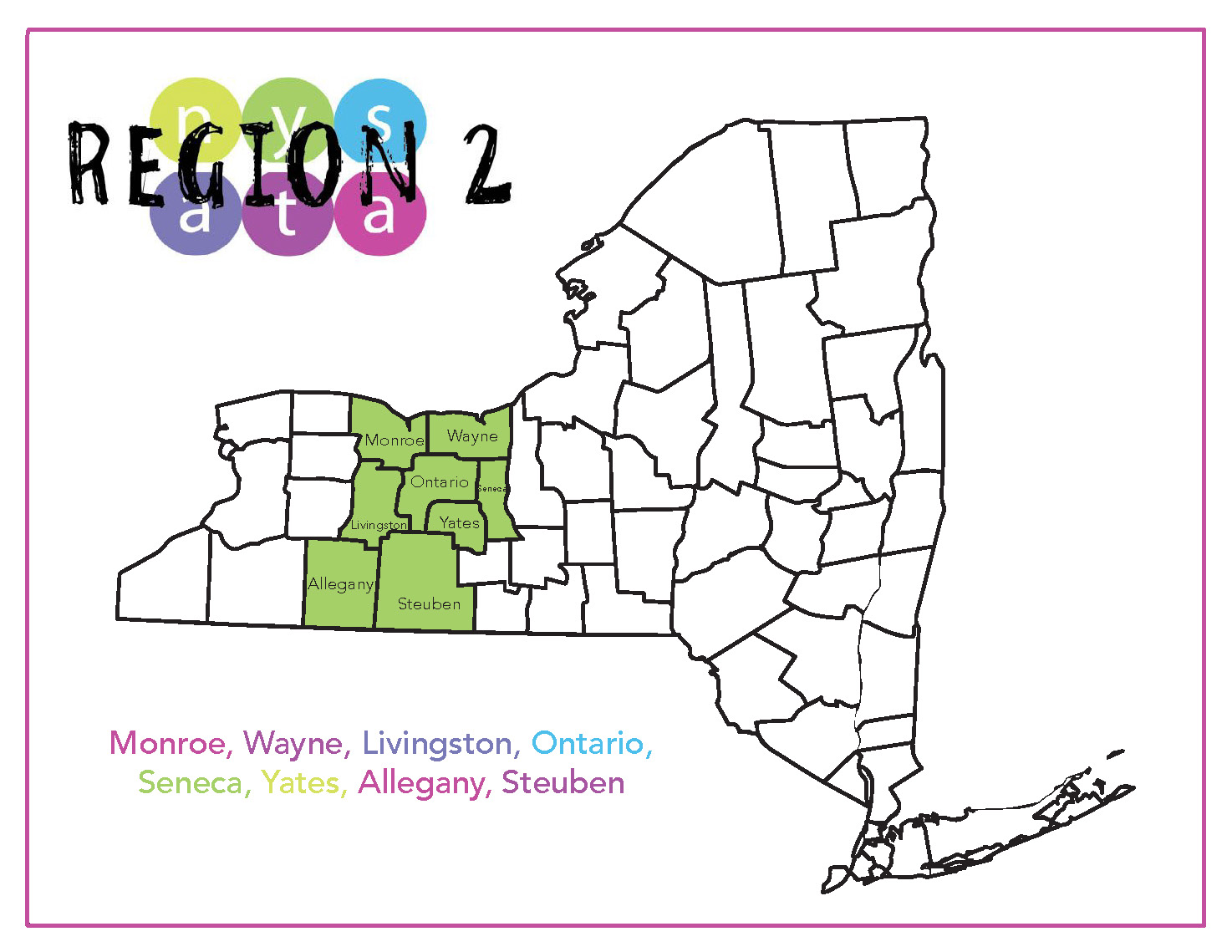 Region 2 Leadership
Co-Chairs: Alyssa Lindstrom and Tess Meka
Treasurer:  Amanda Donovan
Board of Trustees Representatives:  Alyssa Lindstrom, Janice Wiggins

Board of Trustees Alternate Representatives:  Tess Meka, Amanda Measer
Region 2 News and Events

2019 Student Art Show!
It's that time of year... register for the Region 2 student art show.  This year our exhibit will be back at the beautiful Davison Art Gallery at Roberts Wesleyan College for a full 2 weeks.
Davison Gallery, Roberts Wesleyan College
2301 Westside Drive, Rochester NY 14624 
Information to remember:
Registration deadline –Friday 5/3 - to register click here.

Drop off artwork - Saturday 5/11, 11:00 am-1:00 pm, and Tuesday 5/14, 4:15 pm - 6:15 pm
Set up: Thursday, 5/16, 4:15 pm - 6:30 pm (If you can help set up please join us)
Opening reception: Friday, 5/17, 6:00 pm - 8:00 pm
Show dates: Friday 5/17 – Saturday 6/1
Gallery Hours: M-F 11:00 am - 5:00 pm & Saturday 1:00 pm - 4:00 pm
Take-down and pick up: Saturday 6/1, 10:00 am - 12:00 pm
Additional Pick up time:  Monday 6/3, 4:15 pm - 6:15 pm